Choose
modernity
and peace.
We provide
creativity,
quality,
punctuality.
Our mission is to support brands in achieving their business goals.
We have a lot of experience in this.
We work in accordance with the philosophy, constantly improving our skills.
5 specialists
in design, ux, dev
* The Gate Forest in Kyoto
Our clients
They trusted us, and this is the most important thing for us.

Projects
We enjoy our work, we choose simple and effective solutions tailored to the nature of the brand we work with.
We are not afraid of new things, we suggest, translate and educate, we don't complain about another change. We enjoy the effects together with our clients.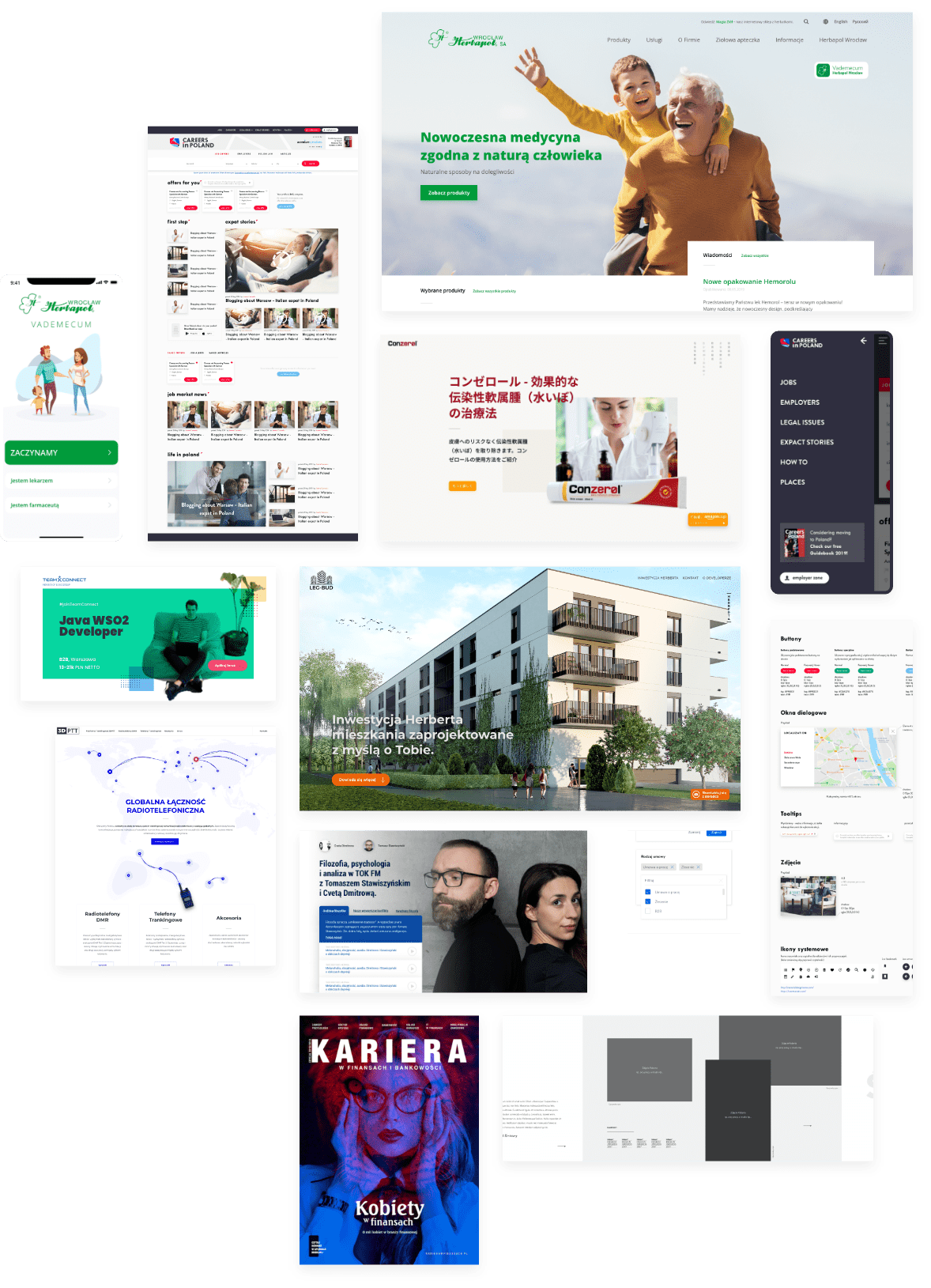 Our services
We specialize in the areas of:
Branding
Corporate identity.
From 350 eur
Product design
Concept, research, products and solutions.
Average 2,200 eur
User Experience
UX, UI, planning of activities, identification and elimination of limitations, consulting.
From 40 eur per hour
Web design
Websites, design, implementation, care and technical support.
From 445 eur
Web development
Dedicated Wordpress templates, plugins, integrations, security.
From 160 eur / 40 eur per hour
Graphic services
Cover design, magazine composition. Social media graphics, banners and reformatting.
From 80 eur / 40 per hour
Project management
Project management. Business client support in the field of technical knowledge, solutions and technologies.
From 40 eur per hour